Memorandum was signed between ITSM and Webster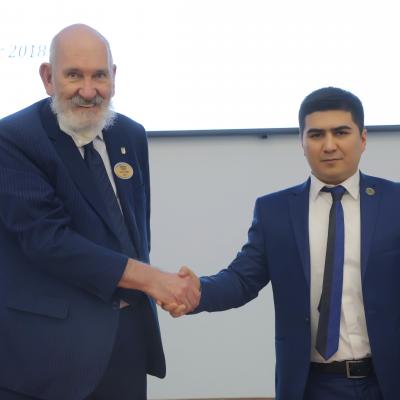 February 2, 2021 Innovation, technology and strategy center under the Ministry of Public Education of the Republic of Uzbekistan (ITSM) visited

Webster University in Tashkent

(Webster) to sign a Memorandum of Understanding on bilateral cooperation.
For information: WUT is the first American university in Uzbekistan, established by a Decree of the President of Uzbekistan No. 4245 dated March 20, 2019. The university offers modern higher education programs in the areas as economics, business management, international relations, media communications, as well as MBA in accordance with the international requirements and standards of the Republic of Uzbekistan.
About memorandum: During the meeting the Sides discussed bilateral cooperation in the following areas:
- the internship opportunities for students;
- providing the information about part/full time job offers;
- business trips and meetings with leadership within the framework of project "Talk to Leaders"
- meetings and interviews (Q&A) with the head of departments within the framework of the project
- "Advice for Webster";
- involving students into Centre's projects;
- joint events, project, seminars, trainings and round table discussions;
- providing free Michigan English Test (MET) for the Center's staff willing to enroll into Webster's MBA program.
- and promising areas for enhanced cooperation.
In addition, ITSM conducted an introductory seminar for students. During the event, representatives of the organization spoke in detail about the activities of ITSM, further plans, implemented projects and internship opportunities.
Contact us
You can send your suggestions, complaints or opinions using this form