"Robocraft" project
04.09.2019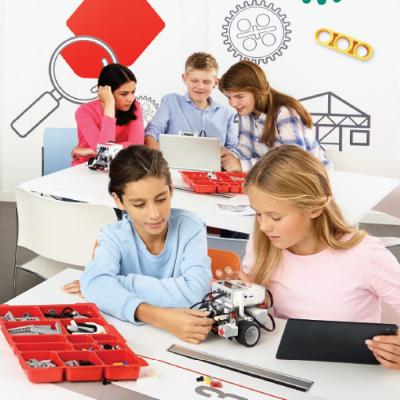 The main goal of the Robocraft project is to create training courses in robotics at the Republican centers Barkamol Avlod. The main goals and objectives of the project are:
teaching pupils the basics of robotics;

teaching pupils the basics of programming with their orientation on obtaining programming skills;

training pupils for team work;

development of creative thinking and communication skills.
The pilot project is being finalized. In all five Barkamol Avlod centers, the rooms were repaired and equipped with all the necessary infrastructure, and put at the disposal of investors. The project is preparing to launch in September this year. The phased opening of courses on the basis of public-private partnerships in 20 Centers will allow up to 3,000 children to be educated annually.
"Barkamol Avlod" schools adresses:
Sergeli district
Address: 100012, Tashkent, Sergeli district, Sputnik C-2, 18 building, school number 2, block A
Phone: +998 977604554
Yashnabad district
Address: Tashkent, Yashnabad district, st. Aviazoslar 1 tor 7A
Phone: +998 977604554
Yakkasaray district
Address: 100100, Tashkent, Yakkasaray district, st. Shota Rustaveli, house 17
Phone: +998 977613959
Contact us
You can send your suggestions, complaints or opinions using this form